Creating the Perfect Video Background
•
Zoom, Teams, Skype, Google, and Facetime, there's no shortage of ways to open a portal into someone else's home. Whether it's for work or school, we've welcomed people into our personal space via the four corners of our screens for well over two years. These days people are happy to skip the commute and pop online. So, if you haven't already, it's time to invest in your background.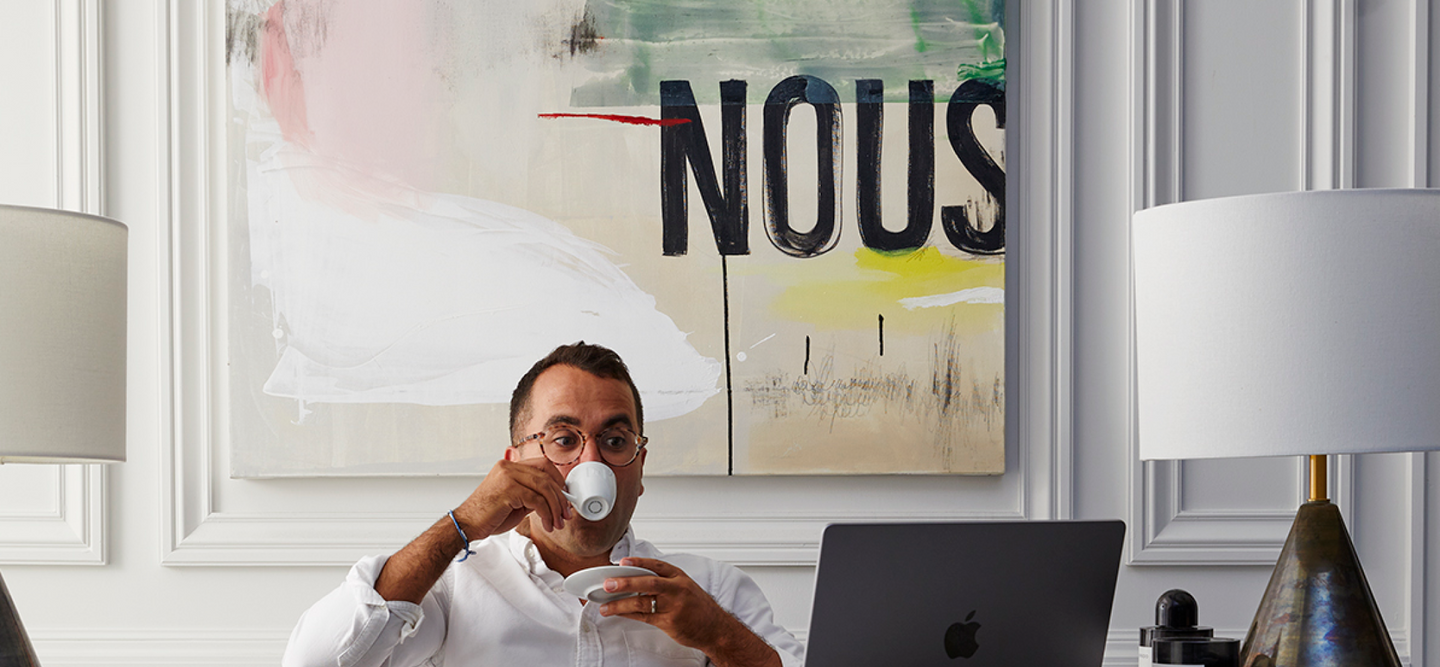 Creating a video backdrop is simpler and more accessible than you think. A few rules of thumb and you'll give your classmates or colleagues something beautiful to look forward to every time you pop on their screen.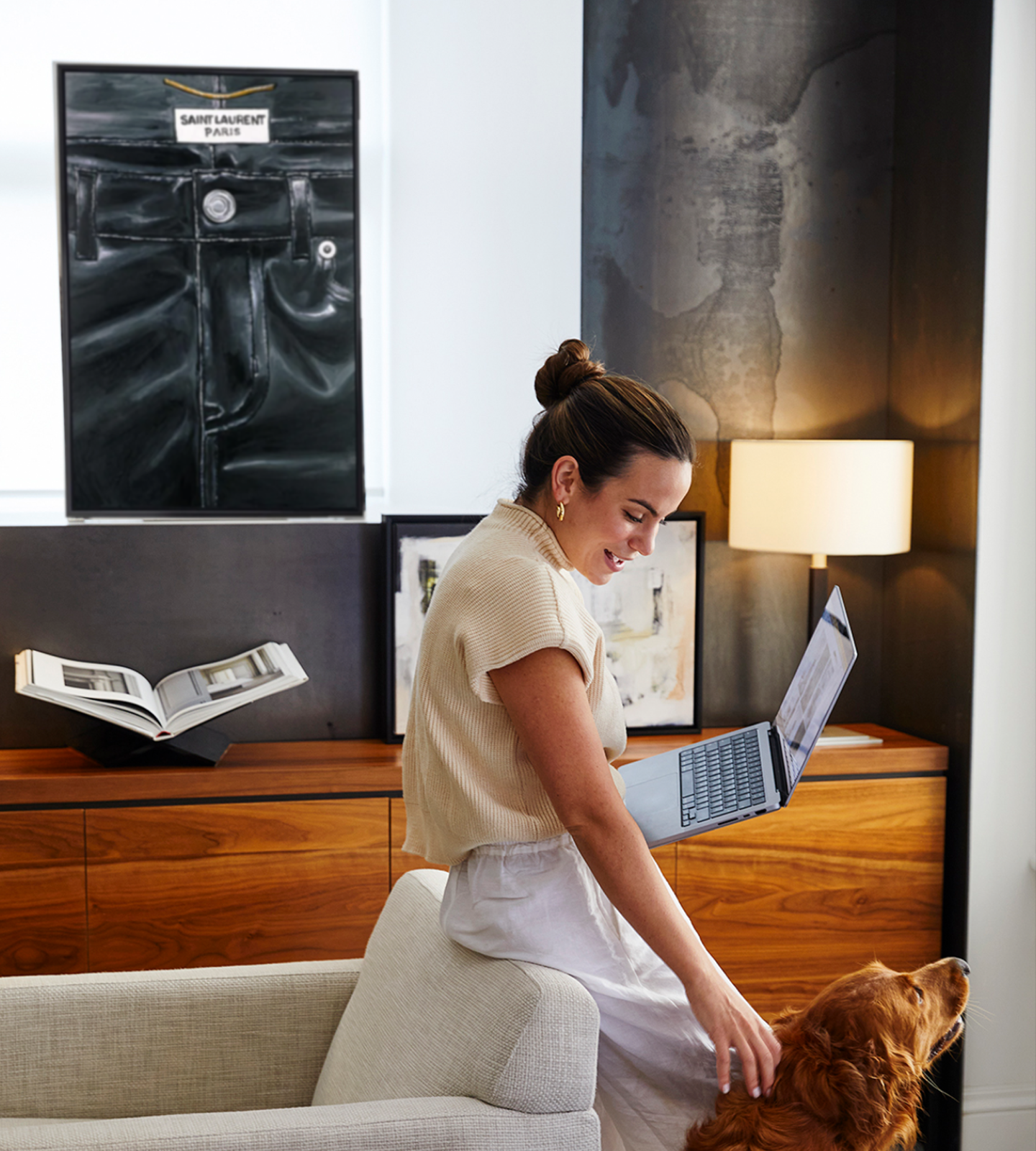 Give Them Something to Talk About
The space behind you is prime real estate for an art piece that sparks conversation. Pop on that camera and invite curiosity with your favorite fashion accessory like a pair of Nikes and connect with potential mates who share the same sneaker culture as you.
Make Them Laugh
What makes art funny is taking something that feels so random to the art world and turning it into art. The irreconcilable tension between the sophisticated framed, painted canvas and the mundane subject matter creates a hiccup in our brains. Anything from a packet of ketchup to a sunny-side-up egg will make people laugh and make your video chats light and fun!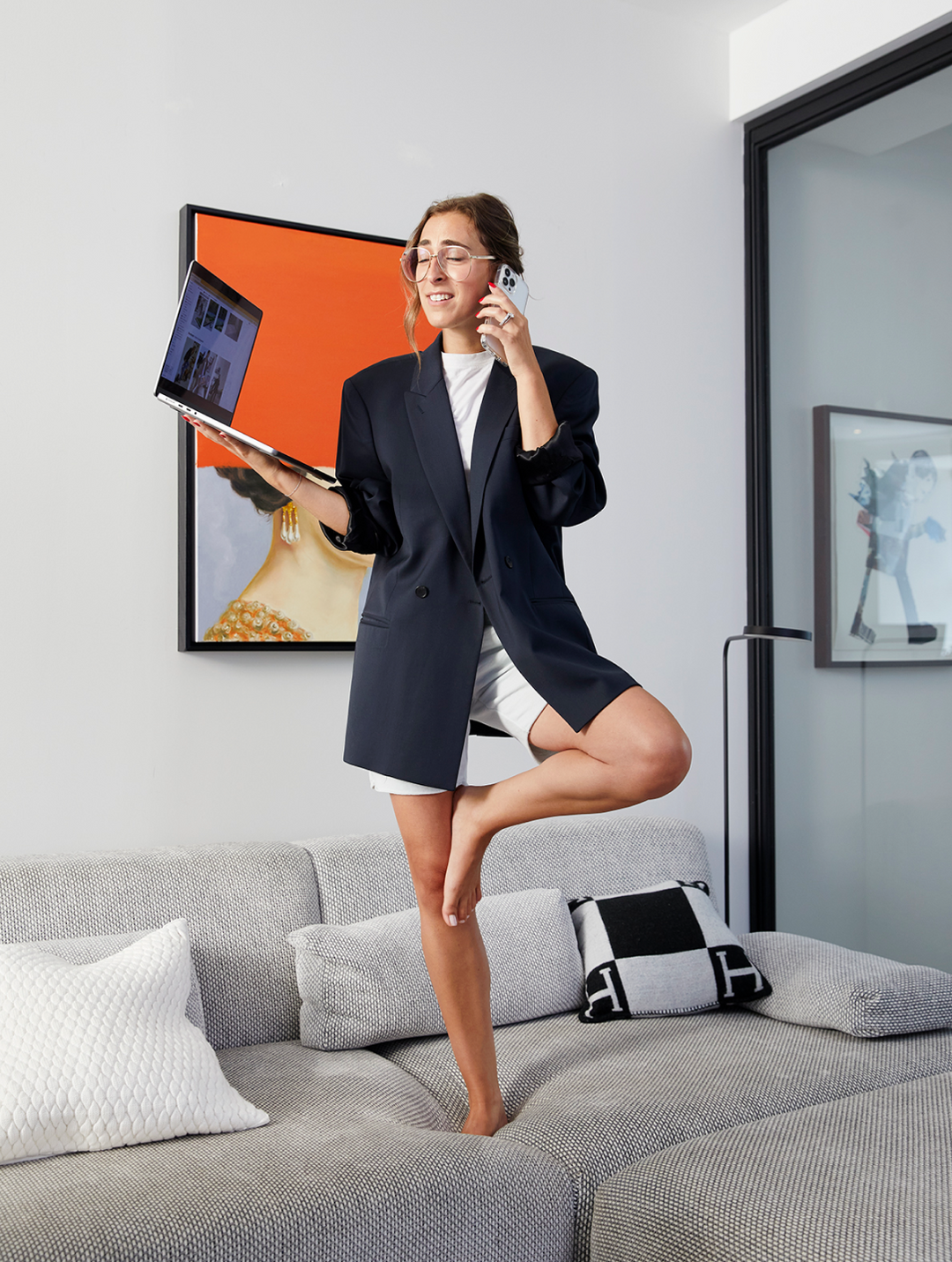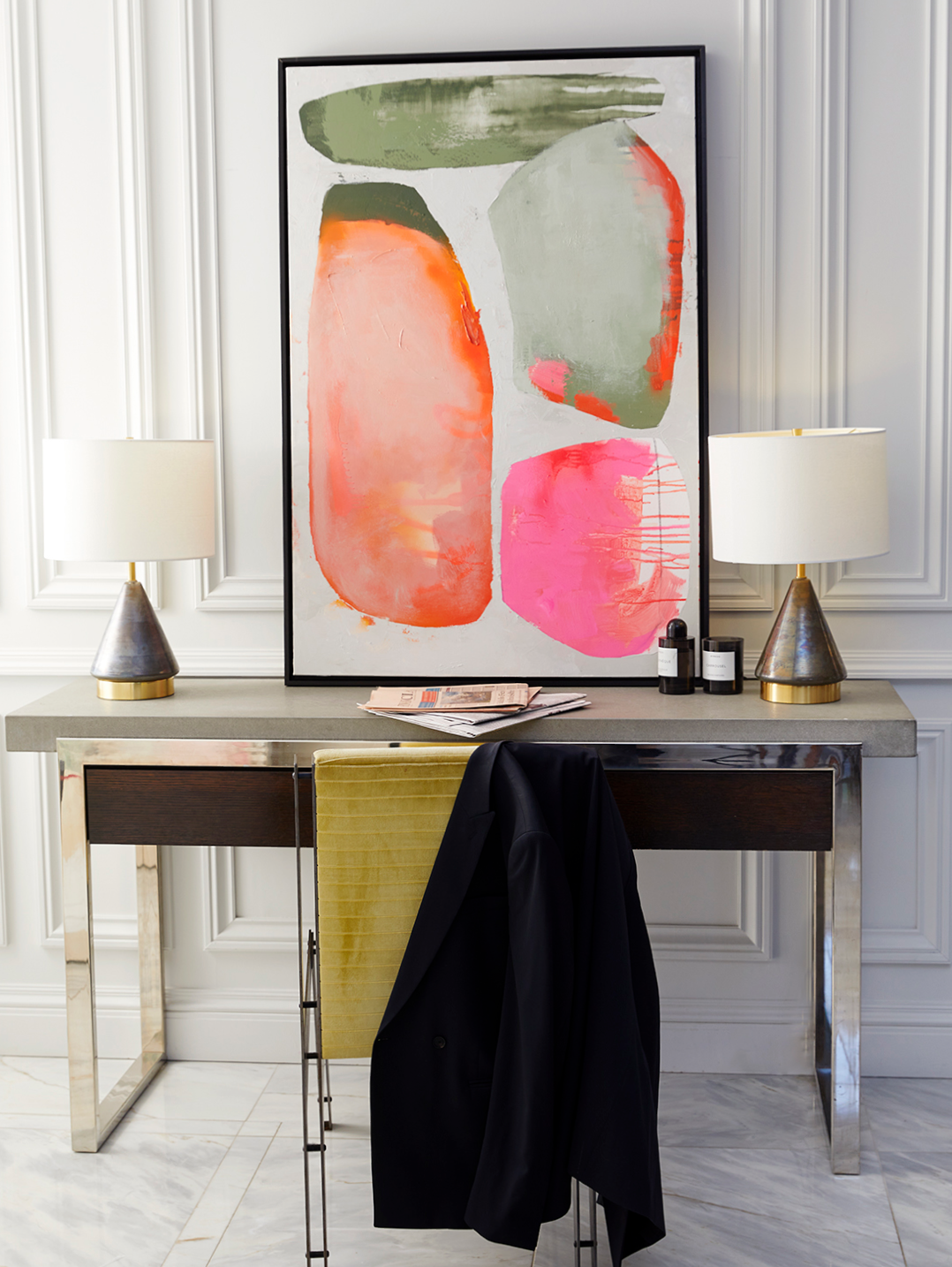 Vibrant with Color
If you aren't sure what you want your walls to say but you're feeling lackluster in black and white, fill the space with color. An abstract piece will not only inject some life, but it'll also up-level the elegance of your space.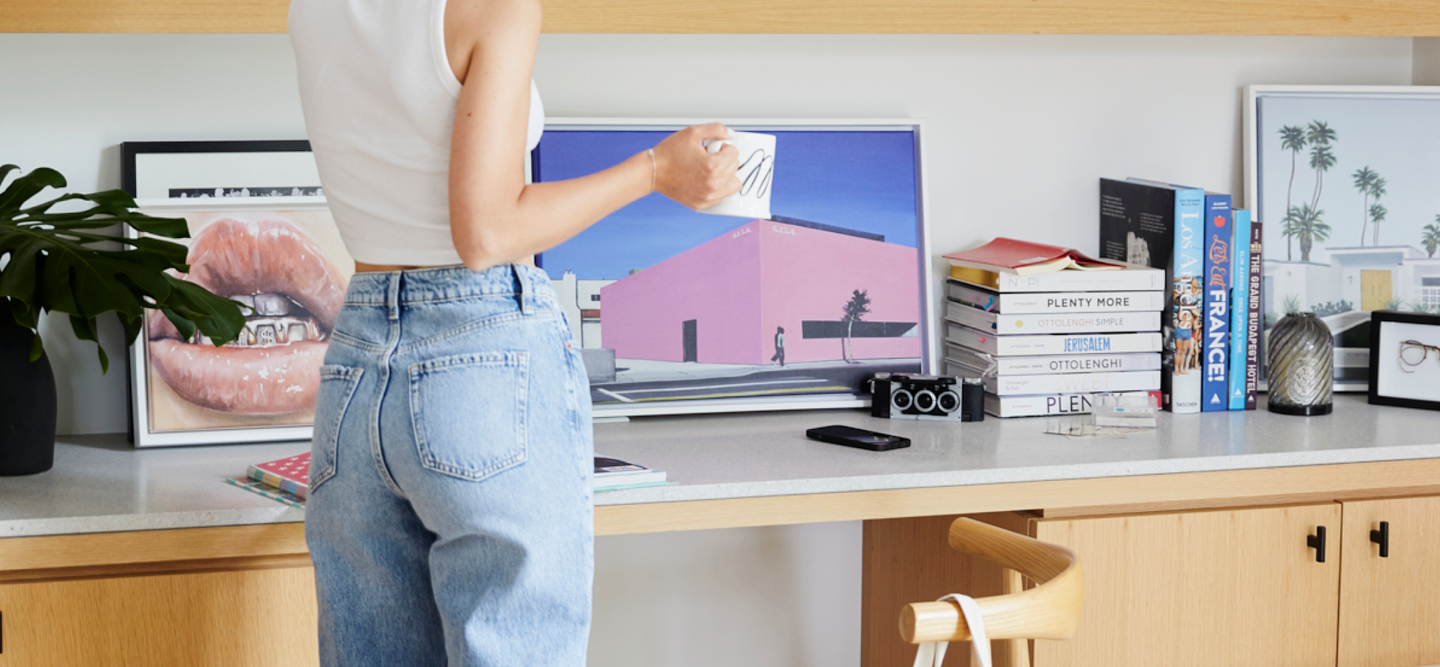 Take a Trip
One of our favorite ways to fill a background is with a painting that transports us to another land! Arizona, Beverly Hills, Capri, an ocean view of swimmers -we have endless options of hot spots to immerse you in that chill vacation mindset.
Nothing pulls a space together like a beautifully decorated wall. Make it design-ready and visually enticing, and most importantly, make your office (or corner of your kitchen!) a sanctuary you look forward to sharing. No filter required!
SHOP THE FEATURED PIECES