Hanging art seems like a simple task but for anyone who's ever hung anything before, especially wall hangings, you know there's more to it than meets the eye.
Of course, the literal act of hammering a nail into a wall is pretty straightforward, but when it comes to hanging a framed (or not framed) canvas piece, there are a few golden rules that make the process super easy.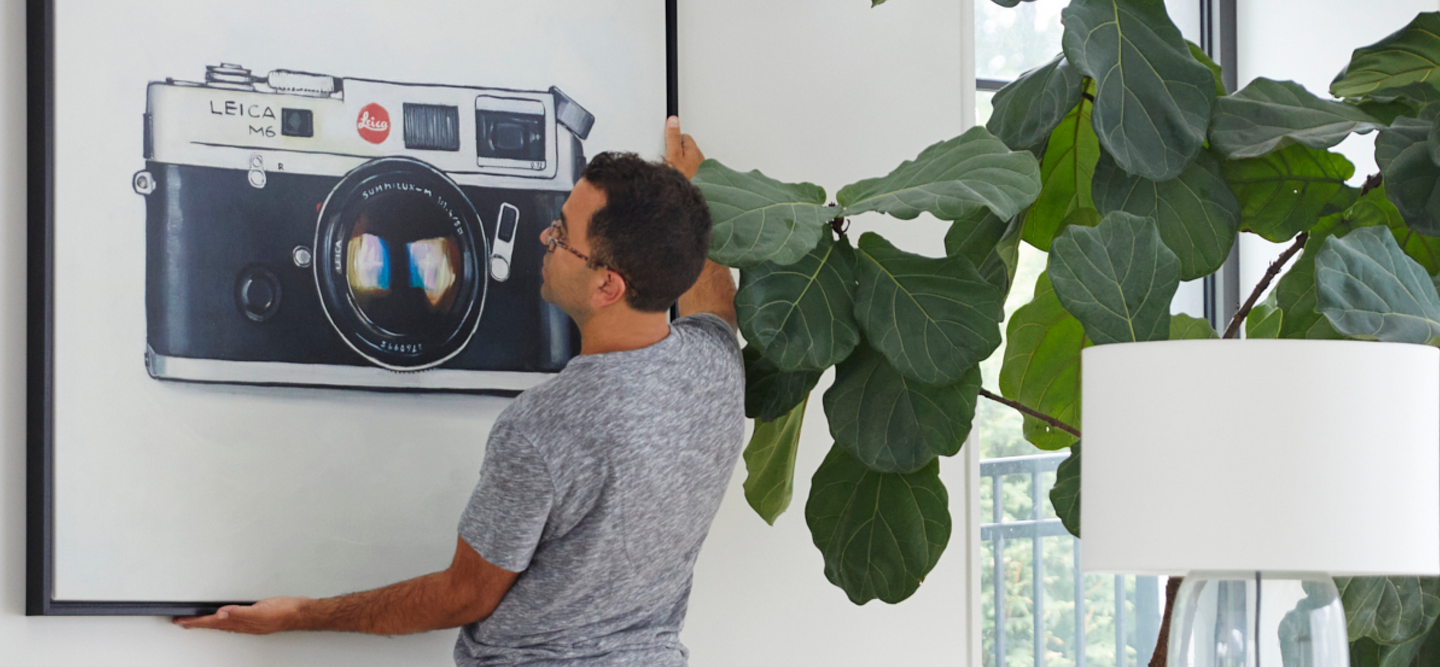 ARTSAKE RULE #1
Decide on the wall and create a plan
Here is where you consider whether your piece will hang alone or as part of a gallery wall. If it's a gallery, the rule is to treat the whole series as a single unit – find your centerpiece and go from there. If it's a single piece, the strategy is simple: pick your wall and determine whether the painting will line up with the center of the room, the middle of the wall, or a piece of furniture.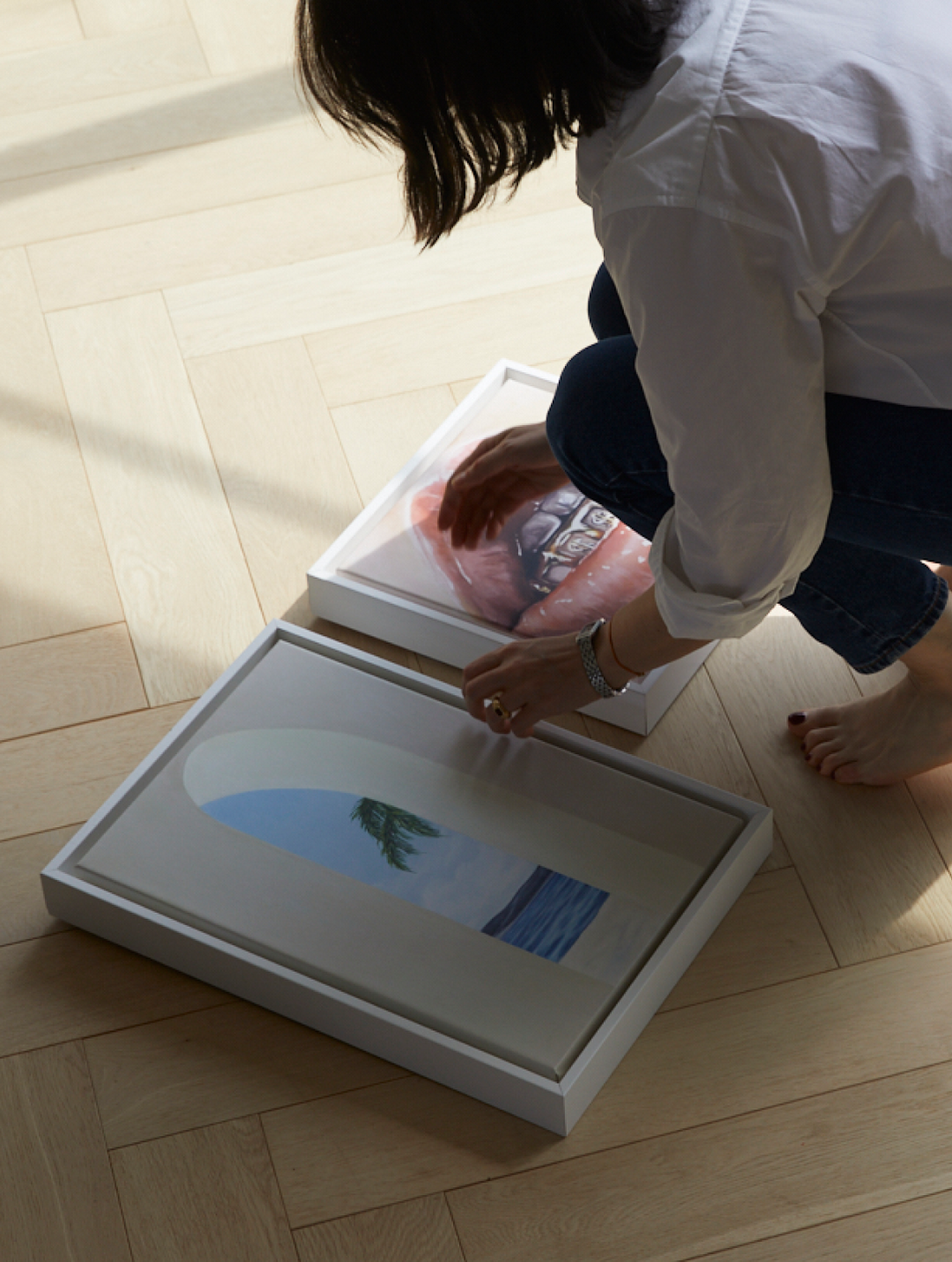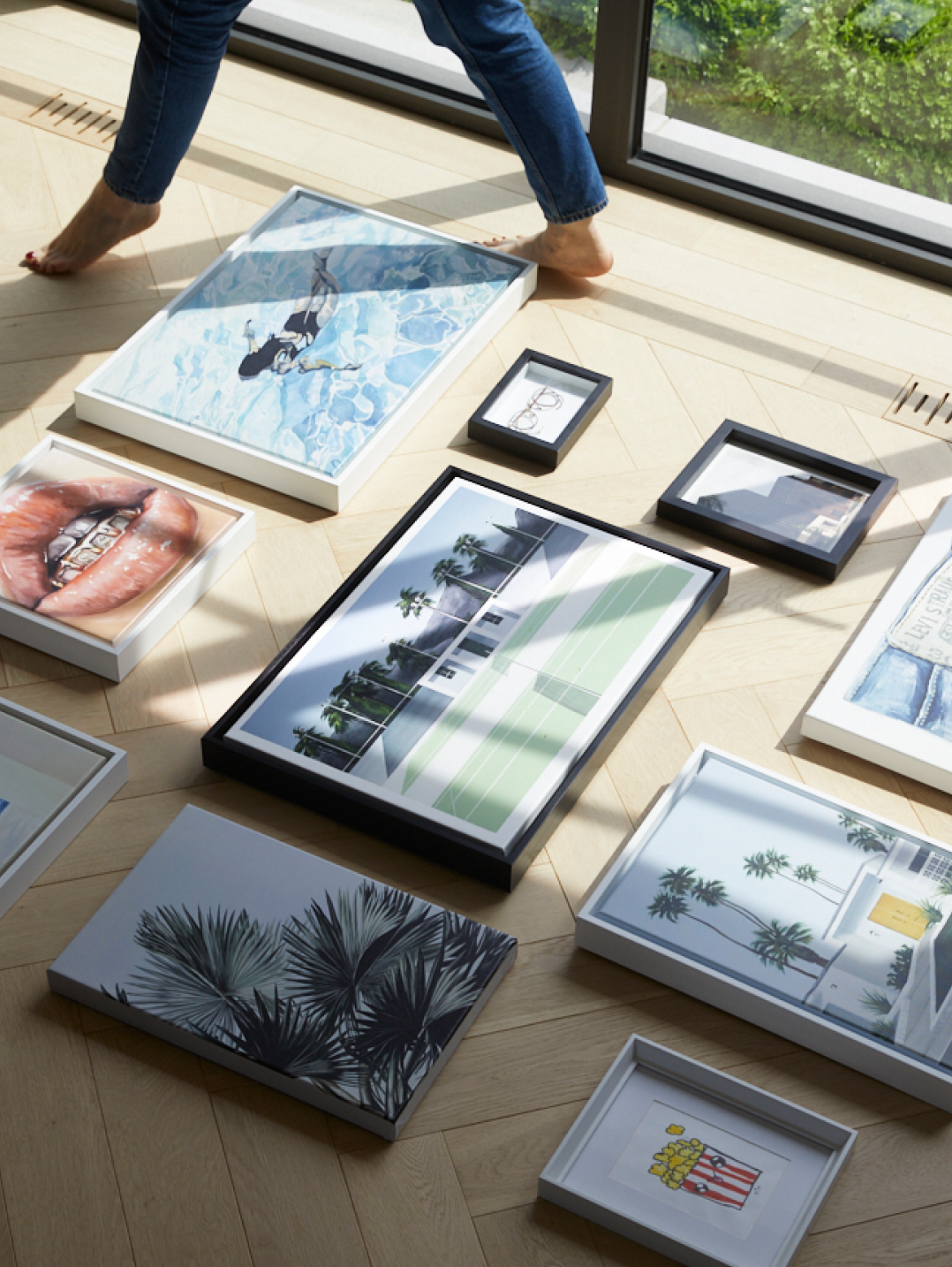 ARTSAKE RULE #2
Math is part of the equation
When it comes to height, it's all about eye level. The magic number is 57 inches from the center of the piece to the floor. We say magic because it's not a precise science. For example, if you're hanging your art piece above a couch, you could go anywhere from 4 to 6 inches above the furniture.
ARTSAKE RULE #3
We have a hanging kit for that
Delivered with a nifty little hanging kit for ease and simplicity, our paintings are designed with hanging hardware: a little plastic hook with a bump at the back. All you need to do is hold the canvas up to the wall at the determined height, level it, and give a gentle tap. The plastic bump will leave a dent on the wall where you will hammer in the nail(s). The process takes no more than 2 minutes.
Take a look at our simple how-to below.
ARTSAKE RULE #4
Hang it now!
We cannot emphasize this enough! Your art wants to live in the same rooms you do, not in some dark closet or storage unit. Art on your walls puts the finishing touch on your space. After all, your art wants to be shared with others. Don't be shy, show it off!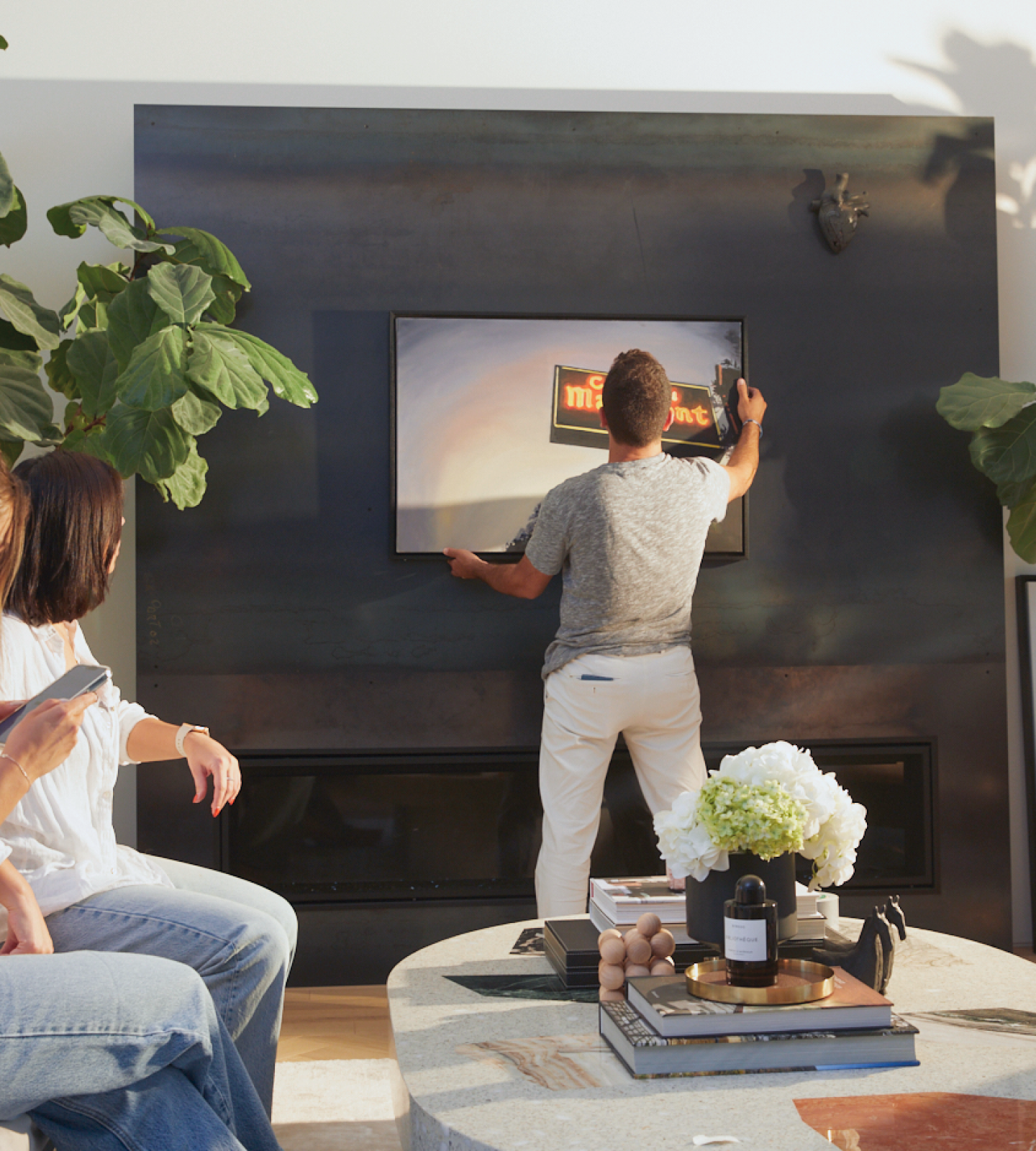 ARTSAKE RULE #5
Be spontaneous
Have fun with art and periodically change things up. Like a rotating gallery, let your walls speak for you – if you're throwing a themed party, why not hang the perfect artwork to spark conversation or pay homage to the guest of honor? If you're more of a seasonal person, switch up the artwork to reflect your mood. With hanging made easy, and prices that hook (a little hanging humor!), why not change up the atmosphere and inject new life into your rooms?
SHOP THE FEATURED PIECES