Get Host-Ready for the Holidays
•
The holiday season is fast approaching! Along with all the good cheer, many of us will welcome guests into our homes! You may be hosting a dinner, brunch, holiday party, or opening your home for short-stay visits. No matter the situation you find yourself in, there is always an opportunity to up the ante on your host vibe.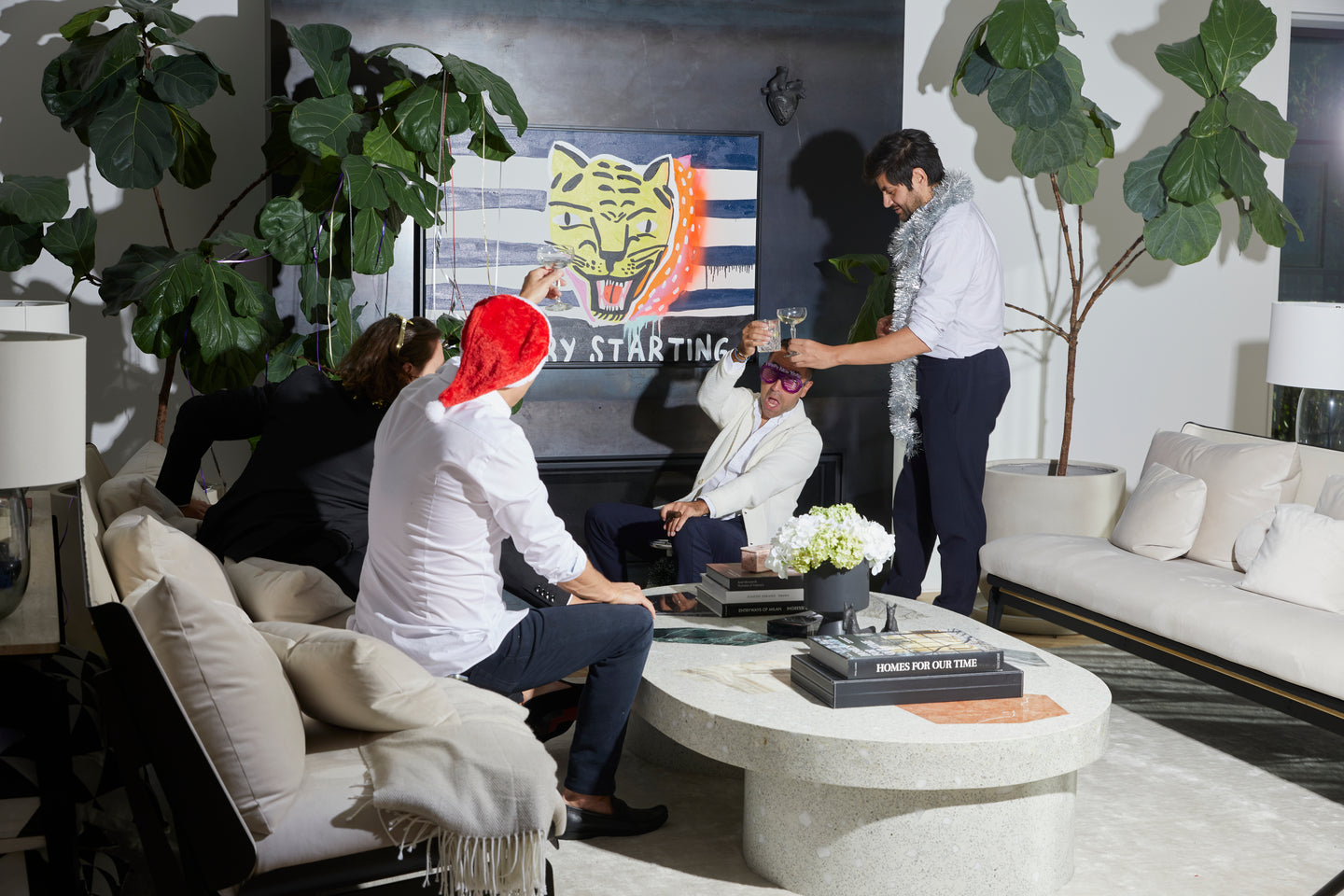 First and Foremost...
…we want to acknowledge that there is an art to planning gatherings. The vibe begins with a warm welcome, good music, a little atmosphere, and striking decor! If our walls could talk, they would tell the story of our homes. Creating a space that sets the tone is vital when bringing people together. Art is the perfect conversation starter; the right pieces can have you up all night chatting away!  


Nothing says festive like some good ol' holiday cheer. Art can be funny, memorable, and even transportive. Add in all the twinkling lights, the canapés, the candy-colored cocktails, to create the perfect mood where people feel at home, even if they have traveled halfway across the country.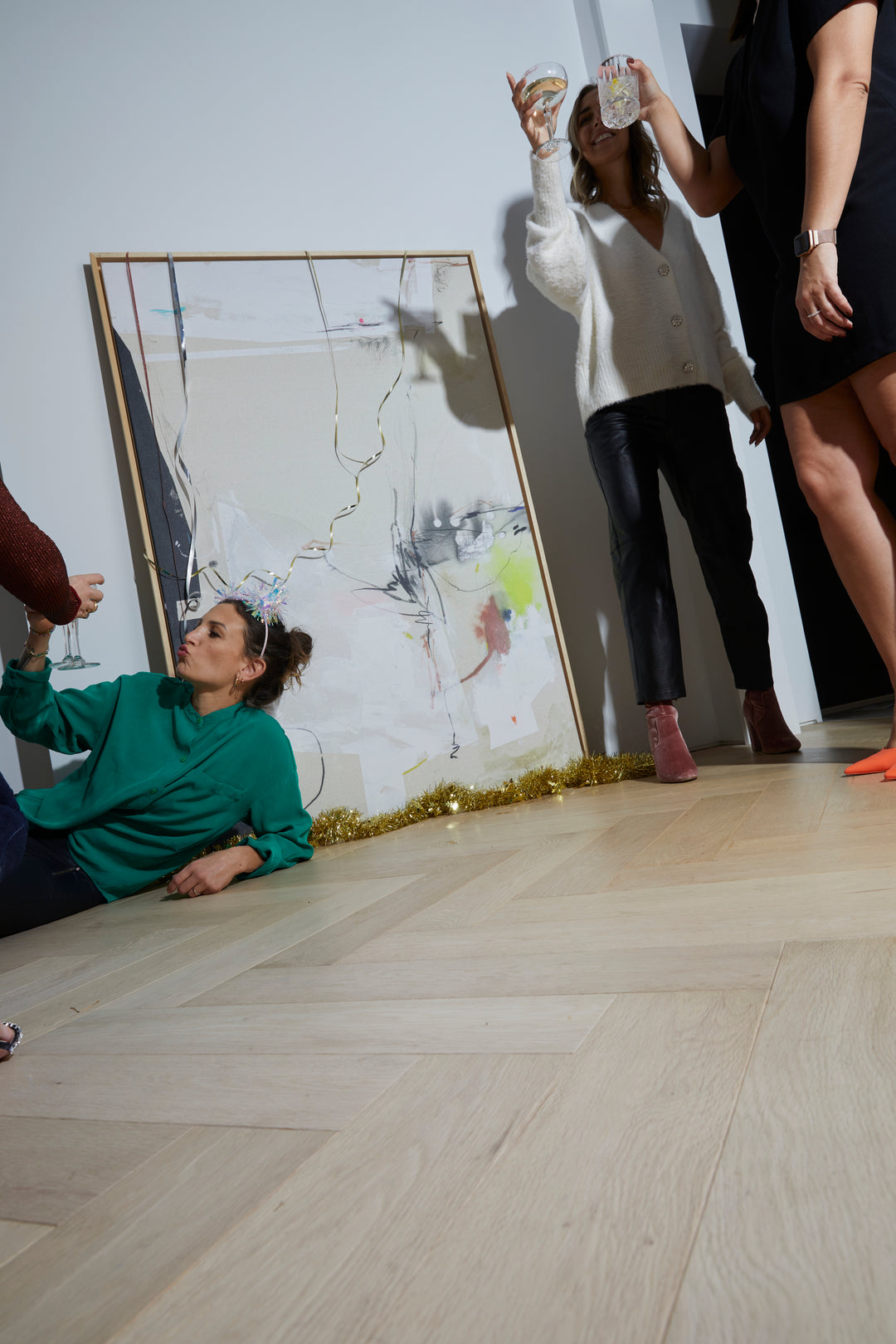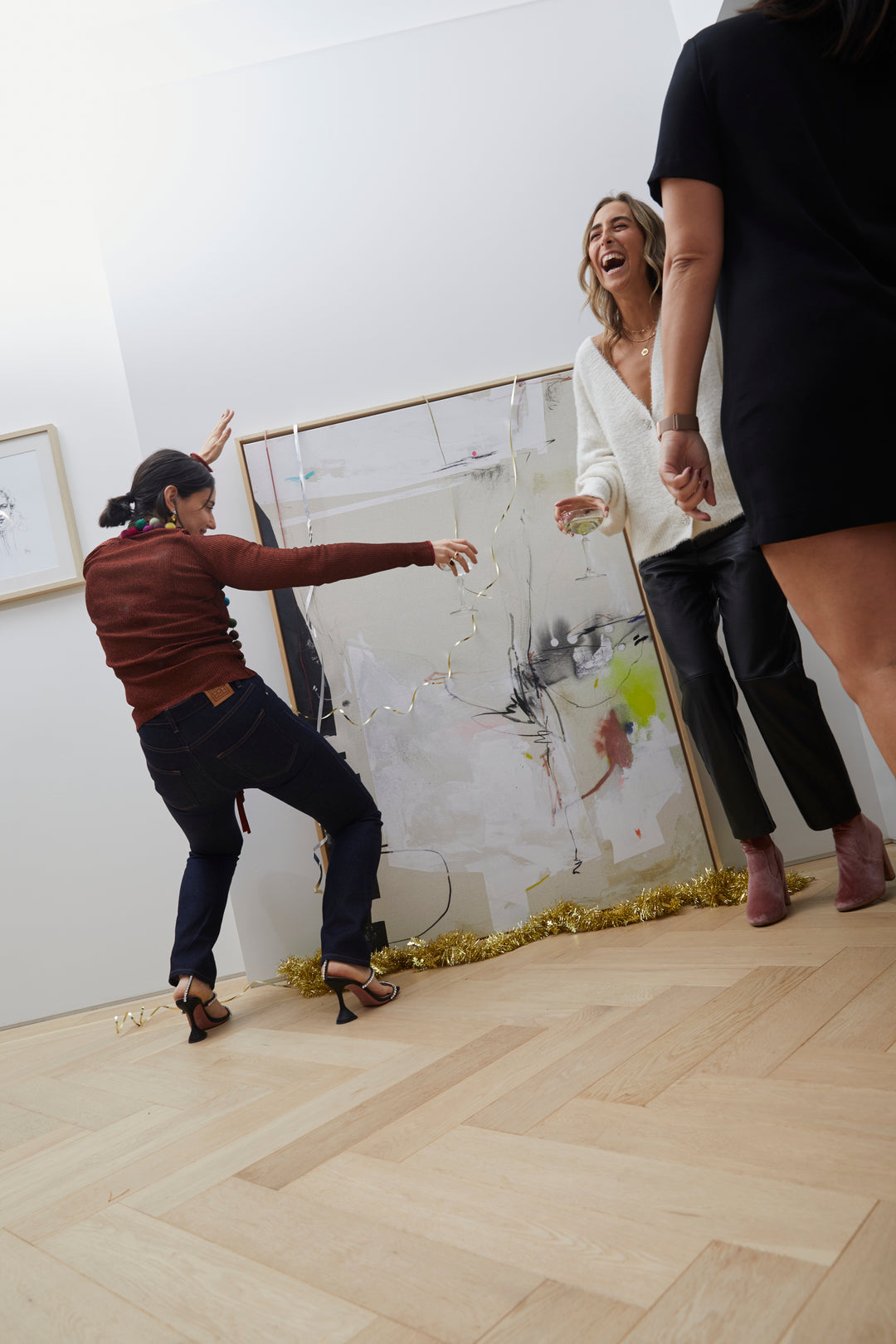 So Your Space is Set...
…what about thinking outside of the box? Just imagine the host bonus points if you offered parting gifts. Like grown-up loot bags, but so much better because instead of bubbles (though we do love bubbles), you give sophisticated and cultured artworks that stand the test of time. Everything from a bottle of champagne or some resort wear, a great book, or cool abstracts! The best kind of thanks-for-coming gift.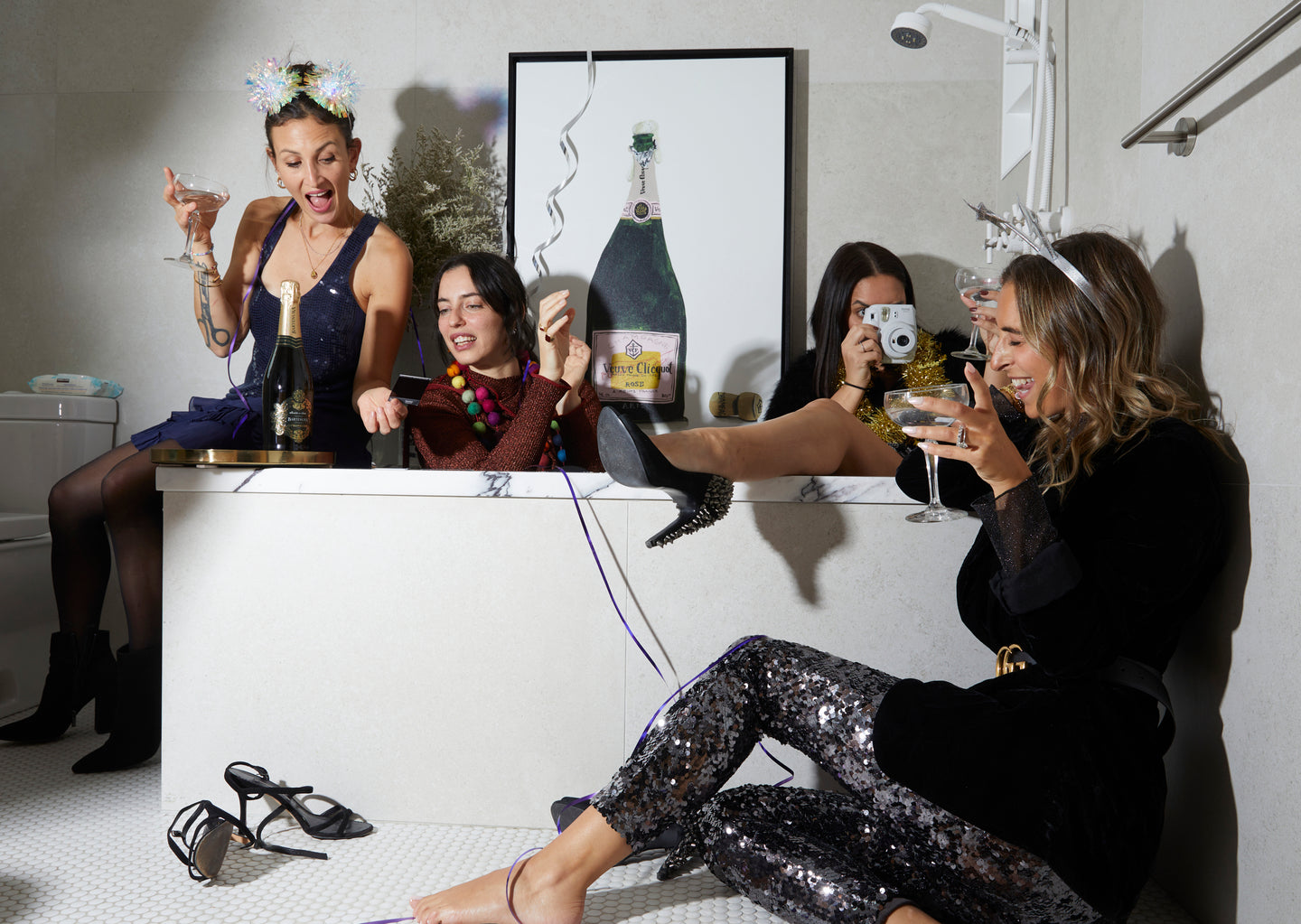 And Finally...
…just to get the obvious out of the way: practical jokes. Seriously, we are not kidding! Guests come in and see the space, get used to the look and feel, and even talk about the art for a super long time. Now the old switcheroo! What if some point during their visit, you swap the art? Where there was once an elegant abstract creating a mood at dinner, now there is a vibrant print of over-easy eggs for morning brunch! 
Every family has traditions, from exchanging gifts to spreading gratitude. Why not use art to ring in the new year and spread love? Art is such a personal and intimate gift that if you get it right, the affection has real lifetime value.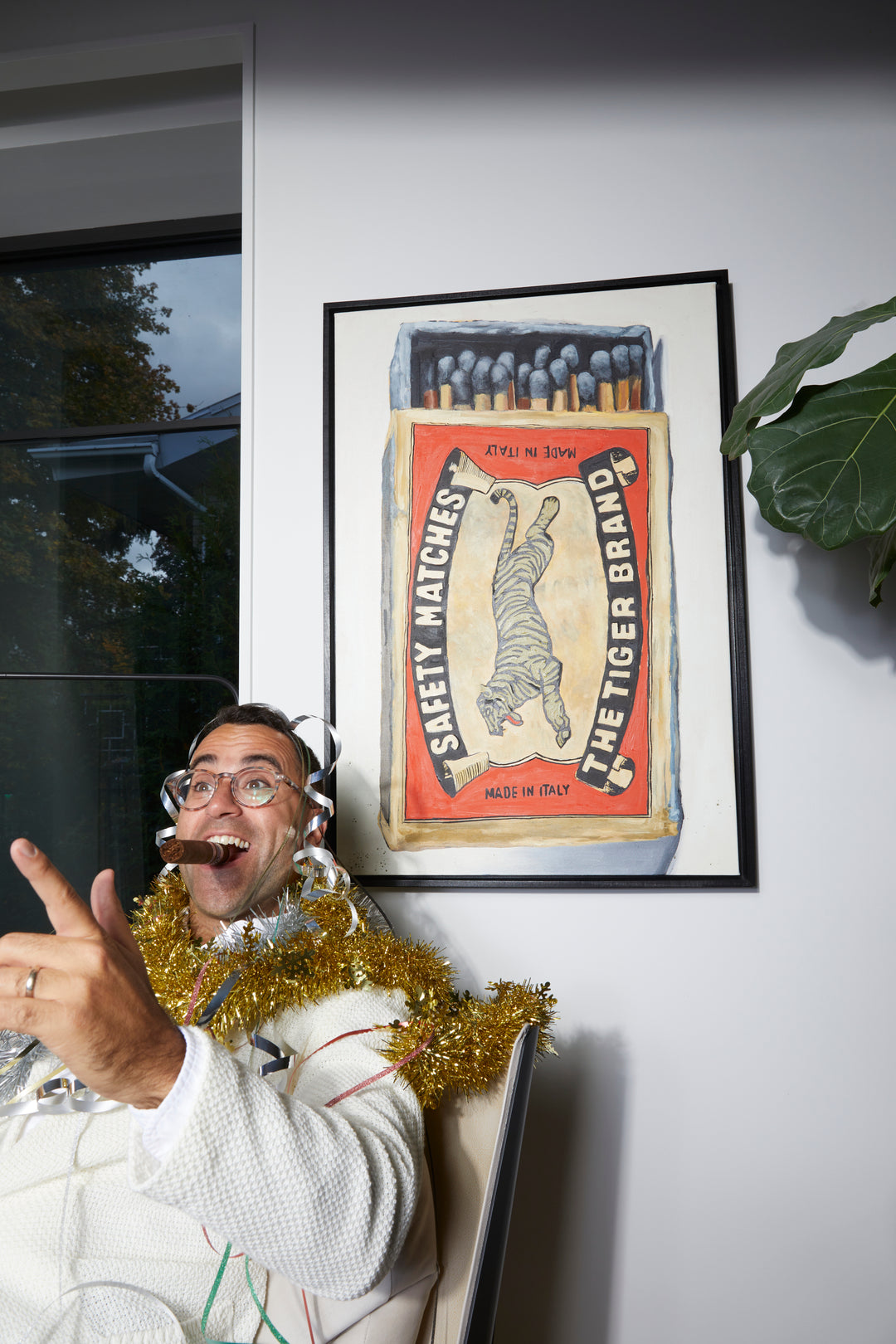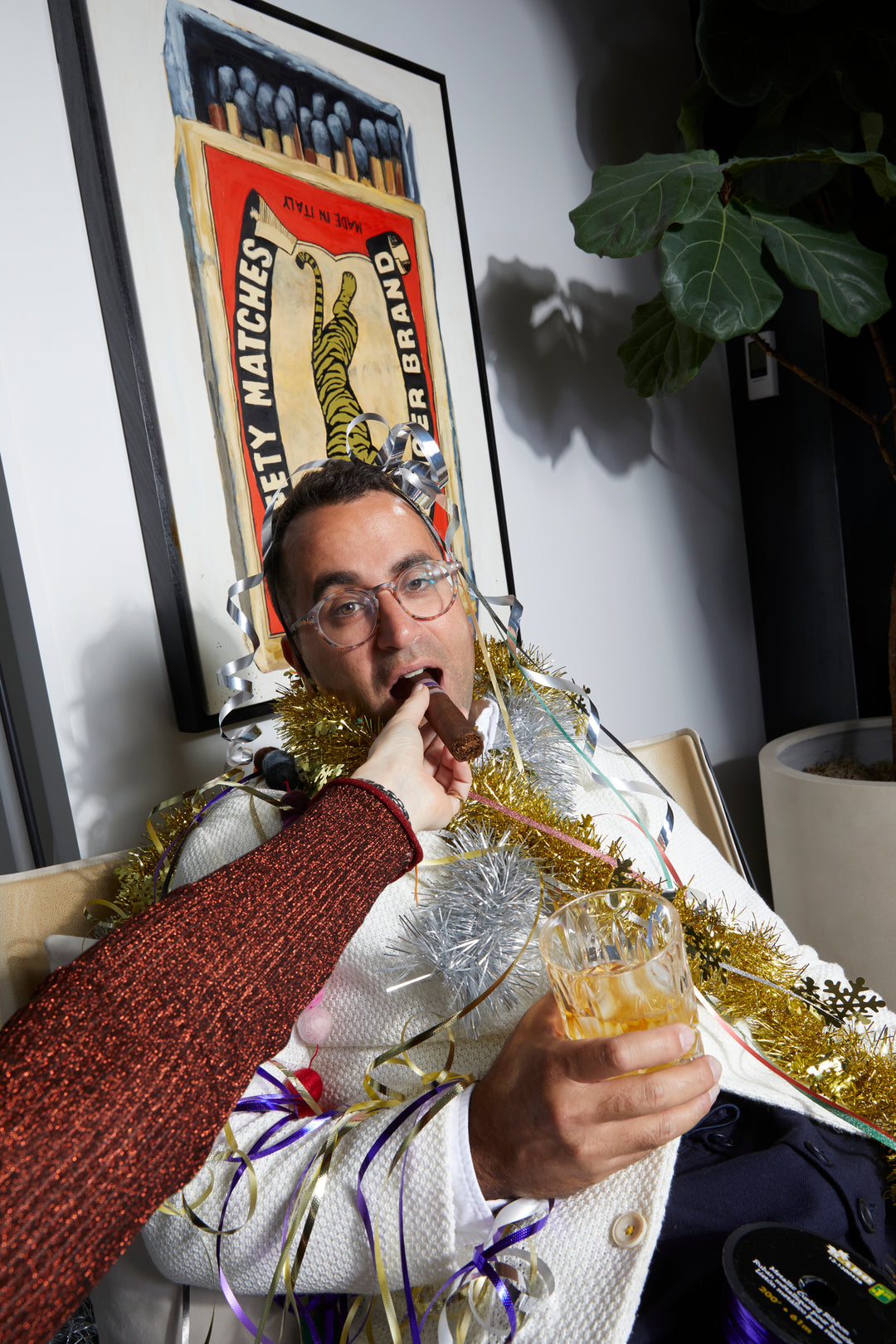 Speaking for people worldwide...
…it's safe to say that celebrating the holidays surrounded by loved ones is something we no longer take for granted. This year, as you ready your home for guests, consider how you can make the holidays extra special with art!
SHOP THE FEATURED PIECES